In line with First Canada's promotion of community culture and youth robotics education, Ottawa Robotics Club will continue to promote various types of LEGO robotics training after organizing the official FIRST LEGO League Junior Expo(FLL Jr. Expo) to inspire children's passion for science.

These courses are meant to inspire learning and stimulate the creative minds of the student. After A1, A2 and A3 sessions, students will be able to grasp fundamental principles of LEGO robotics concepts and master the basic skills of participating in FLL Jr. Expo. Every class will have around 8 students. Every lesson is 75 minutes.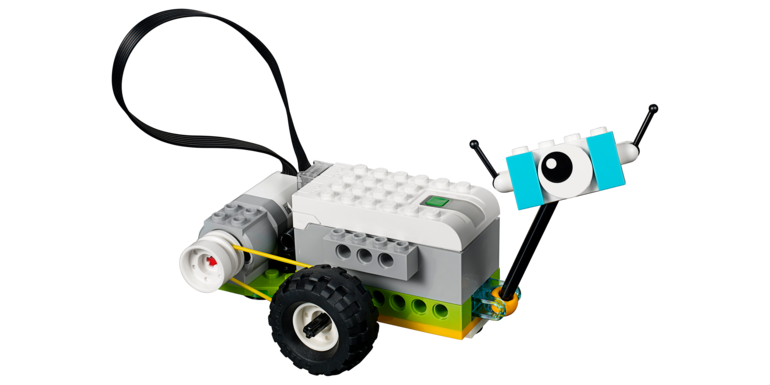 A1: WEDO2.0 Robot

Create wedo robots to control robot behavior. For LEGO Robotics beginners.

A2: Mechanical Mystery
Master the infrastructure model by playing Lego, introduce engineering and architecture principles. For LEGO Robotics beginners.
A3: Magical Motor

Through the energy theme, let students master the meaning of energy. Explore activities through mechanical combinations to create models related to everyday life. For LEGO Robotics beginners.
Special Programs

S1: A Special Intensive training, which is meant to train students who are going to join a team to attend FLL Jr. Expo. This class will divide the students into 2-4 teams, every team will have a mission. In this mission, the team will explore the background of the project, build and program a model. They will use WeDo2.0 in their mission and document their work, at last, present their team research in a poster. This class will offer teamwork skills, engagement of kids in hands-on experimentation, and presentation skills development.


Tuition
One session(10 lessons)
Early Bird Fee: $474 + hst (Before June 15, 2019)
Regular Fee: $499 + hst
30 (or 40) lessons package
20% off based on regular Fee (can not be combined with any other discount), you can choose this Education Plan in the register page.
Group buy
If 4 children register together, you can enjoy the group purchase price(10% off), please contact us (info.ottawaroboticsclub@gmail.com) for the group purchase.
Tuition cannot be refunded. Ottawa Robotics Club has the right to explain these terms.
Pay by Cheques
You can pay the tuition by cheques as well. Cheques should be made payable to "Ottawa Robotics Club", with the education package, the time frame, name, phone and Email clearly printed on the memo section. Please contact us by Email if you want to pay by cheques. Thank you!